Cecilia Paredes | WALKING IN MY GALAXY BLUE II
$

12,000.00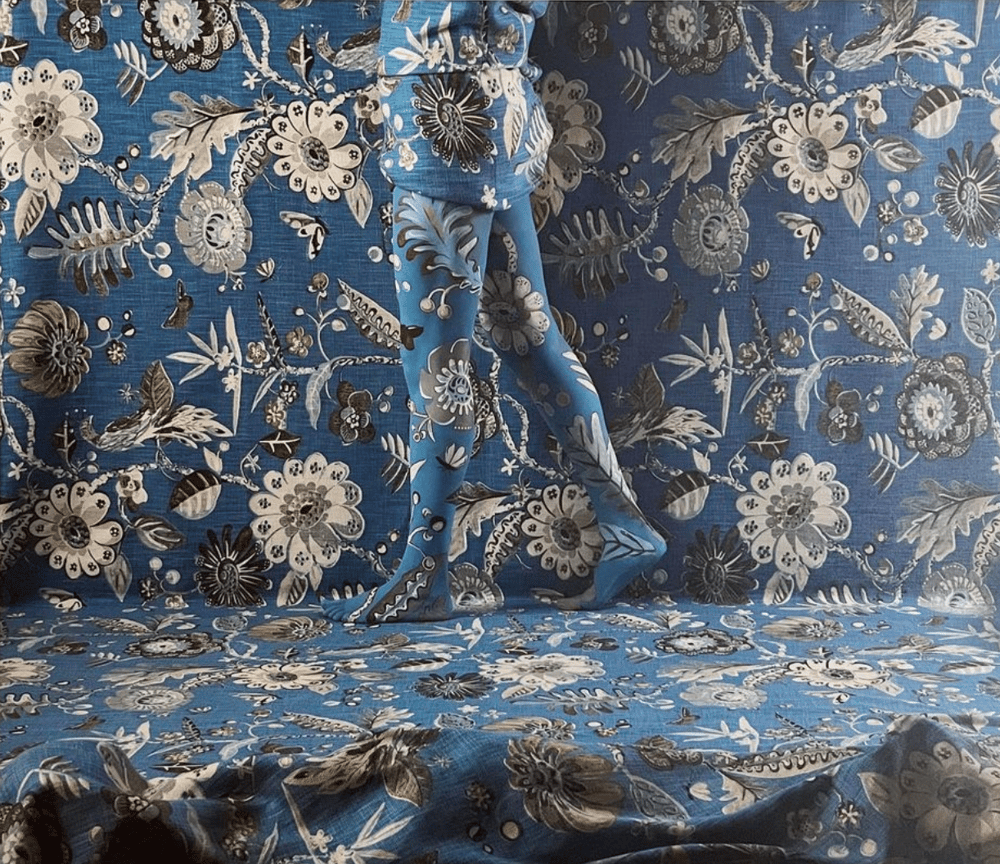 39 x 43 inches | Performance photography
PAY ONLY 10% TODAY WITH ART MONEY
10 payments. 10 months. No interest. Choose the option "pay with Art Money" and pay a 10% deposit. We will then contact you to set up payments.
More Information
ARTIST STATEMENT ON THE PIECE
The character is in her own world. Her own forest from a sort of parallel world. Flora is amazing, happy and enormous and we don't exactly know if she is underwater or not...it's my own galaxy and it is blue...
ABOUT CECILIA PAREDES
Cecilia Paredes is renowned for her performance, photography, sculpture, and installation. Using her body as the canvas, she paints herself into backgrounds of damask and chintz, forests, and deserts. But she never completely blends; never becomes mere decoration. Paredes is a part of the permanent collection of the San Antonio Museum of Art, the Panama Modern Museum, Museo del Barrio New York, and the Museum of Contemporary Art and Design Costa Rica among many other institutions.
Paredes was celebrated with a solo show at the Moscow Modern Museum of Art and a Fulbright-sponsored show at the Cultural Institute in Lima as well as highlights in the music and fashion worlds. One of Paredes' photographs has been used as cover art for a reprint of the Brian Moore novel Judith Hearn, which was later republished and produced as a stage play and film "The Lonely Passion of Judith Hearn."
Paredes' works served as the inspiration for Argentinean actress and singer Mía Maestro in her 2014 music video "Blue Eyed Sailor", directed by Guillermo Navarro and Juan Azulay.
SHIPPING
For International Shipping rates or special crating services, we will contact you after purchase for an estimate.