Lindsey Nobel | GRID PEOPLE
$

14,000.00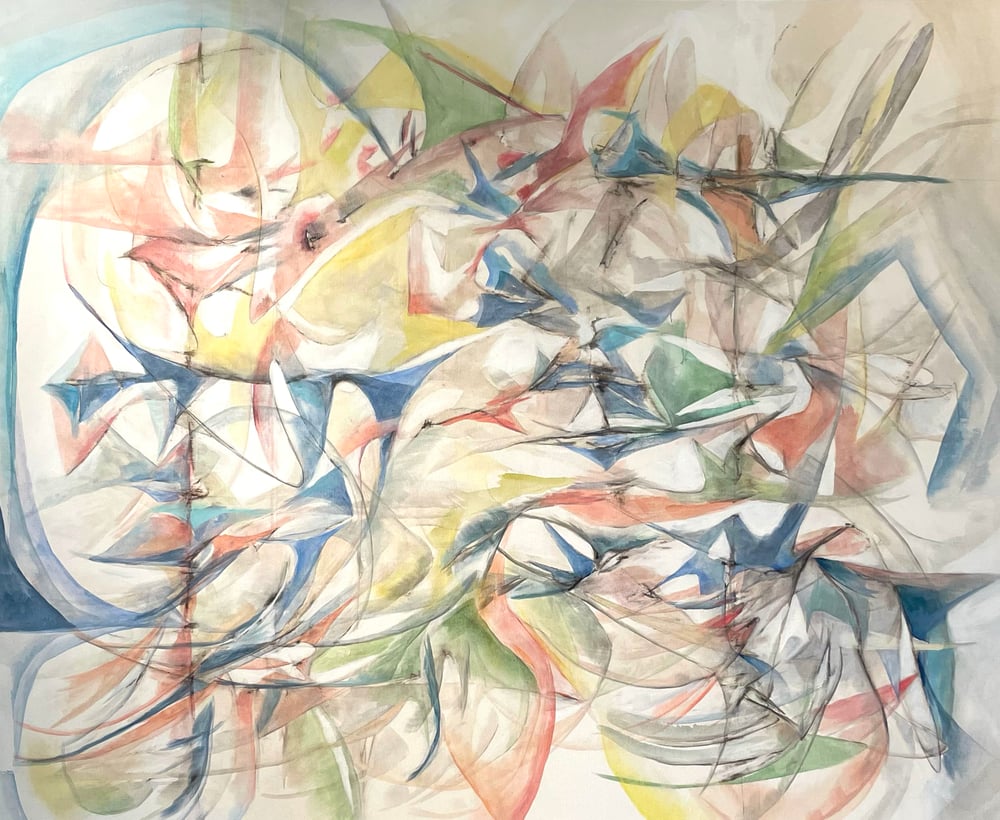 43 x 65 inches | graphite on canvas
MORE FROM THIS ARTIST


PAY ONLY 10% TODAY WITH ART MONEY
10 payments. 10 months. No interest. Choose the option "pay with Art Money" and pay a 10% deposit. We will then contact you to set up payments.
More Information
ABOUT LINDSEY NOBEL
The Baltimore-born and San Diego-raised painter and sculptor Lindsey Nobel studied painting under Patrick Ahearn and Jack Zajack at the University of Santa Cruz also studying at Museum School in Boston and the Royal Academy in London. She uses the platform of the grid to merge infinite fields where disparate beings interface with organic and inorganic phenomena. Her work manifests the immense grid of information that sees technology the metaverse the multiverse and consciousness interface. Building her drawing language on the invisible connections that unite humans with the organic and inorganic phenomena that make up everyday life, her work manifests the immense grid of energy that now exists between human, machine, and spiritual consciousness. Through drawn, painted, photographed, and sculpted mark-making, she expresses this otherwise invisible language. Her painting practice is rooted in principles of both abstract expressionism and minimalism she employs acrylic, charcoal, coffee, and pen on canvas. Though abstract, her various series simultaneously engage the nervous system, marine biology, the Internet, the global economy, and continually evolving data mapping networks.
Currently based in Los Angeles, her art practice also draws upon her time in Monterrey, San Francisco, Rome, and New York City. Nobel's work has been exhibited throughout the United States, Asia, and Europe and has been selected for the Lucid Art Foundation's 2021 Artist Residency program.
SHIPPING
For International Shipping rates or special crating services, we will contact you after purchase for an estimate.