Priscilla Monge | A BOOK OF BLUES (POLAROID)
$

20,000.00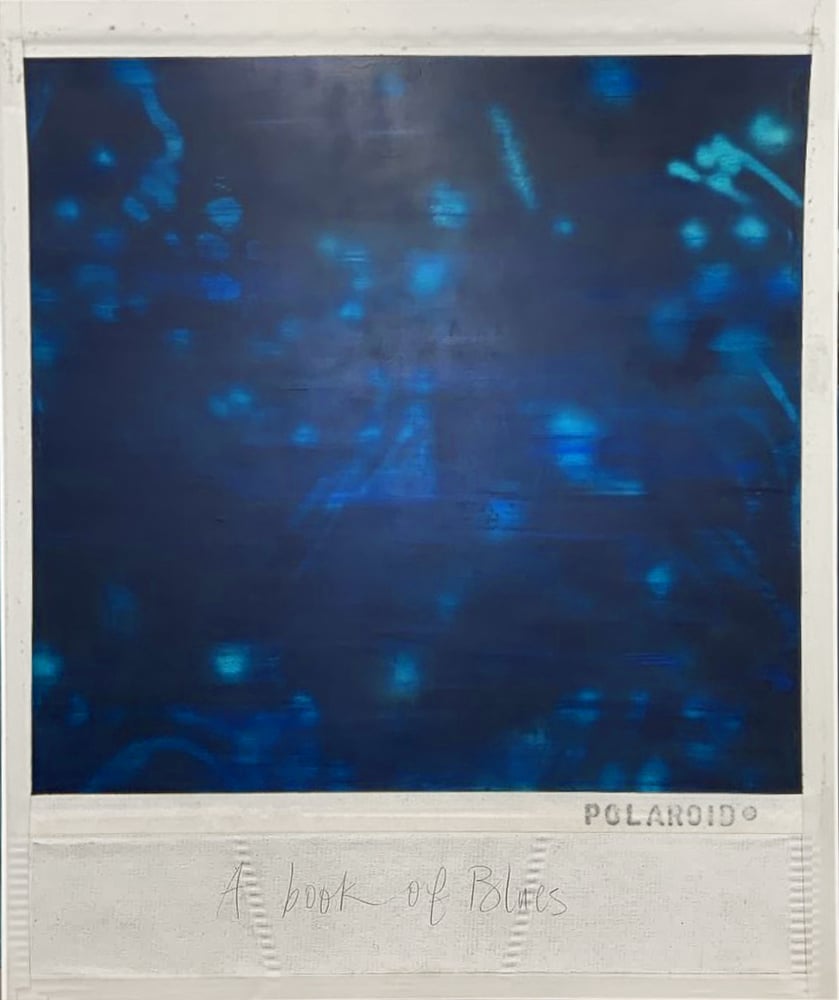 70 x 59 inches | acrylic on archival print on canvas
MORE FROM THIS ARTIST


PAY ONLY 10% TODAY WITH ART MONEY
10 payments. 10 months. No interest. Choose the option "pay with Art Money" and pay a 10% deposit. We will then contact you to set up payments.
More Information
ABOUT THIS PIECE
Priscilla Monge explores with absolute minimalism, poetry, and in some cases almost brutality the standards applied to women, as well as traditional education, repetition, and the mental maps of a failed society. In Costa Rica, marble books are used as tombstones. That is why Monge writes in them as epitaphs. A kind of metaphor for the ghostly, of what has the ability to return, be it in literature, education, or art.
About Priscilla Monge
Priscilla Monge's multimedia pieces and installations explore love, aggression and the complexities of power. She provokes using a wide variety of visual languages (photography, film, object, sculpture) and as a hallmark, her art often plays with the language itself. Monge is one of the most accomplished artists of contemporary Costa Rica. Part of the permanent collections of the Tate Gallery in London, the Museum of Contemporary Art in Seville and Museum of Fine Arts in Taipei, among others, Monge's recognition extends well beyond her native country. She has had solo exhibitions in New York, Spain, Italy, Greece, Brazil, Honduras, Guatemala, and Costa Rica.
SHIPPING
Works above 35 inches in length/sculpture/or highly fragile items must be shipped in a wooden crate. If you have purchased an item requiring crating a member of our team will contact you with a quote.