Sarah Keliher Walsh | SPRING LAKE
$

9,000.00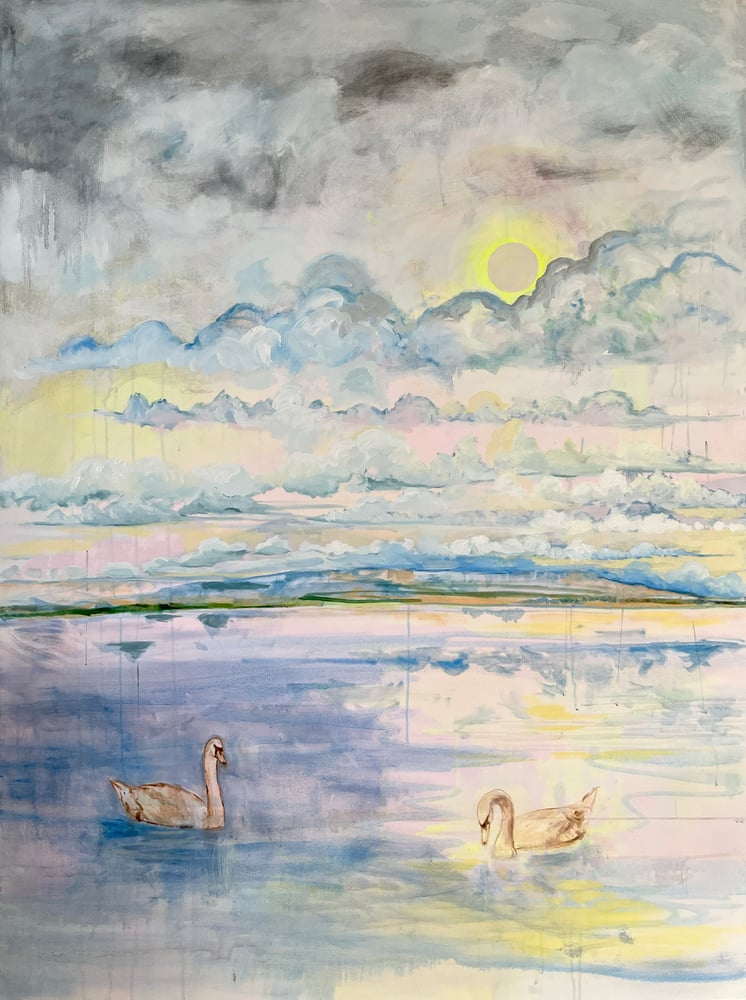 60 x 48 inches | oil and acrylic with graphite on canvas | framed in silver
ABOUT SARAH KELIHER WALSH
Los Angeles-based painter and photographer, Sarah Keliher Walsh spent her early years living between the urban sprawl of L.A. and the cobblestone streets of Geneva Switzerland. The stark contrast between these two environments created a need for Walsh to explore place, accessibility, and longing specifically through landscape painting which would start with photographic reference she would take herself using a beat-up old Polaroid Land camera and a simple Polaroid point-and-shoot. The images she collected as reference for her paintings became works of art in themselves that she would intervene into with ink and oil paint and then scan and enlarge, pinning them again linen like butterflies. They are very much specimens of time and place for the artist and have become objects that she returns to again and again for reference.
Walsh earned her BA in painting and then her MA in Arts Education Studies from Cal State Long Beach where she lives and works. Traveling back to Geneva and surrounding areas is still an important part of Walsh's practice and she makes her home still in both places.
Walsh has exhibited her paintings, photography, and most recently film in various galleries and institutions throughout Southern California and Switzerland.
SHIPPING
We ship within the United States free of charge in a special FedEx art box. For International Shipping we will contact you after purchase with a quote.