Esterio Segura | HUNTING THE FLIGHT
$

8,000.00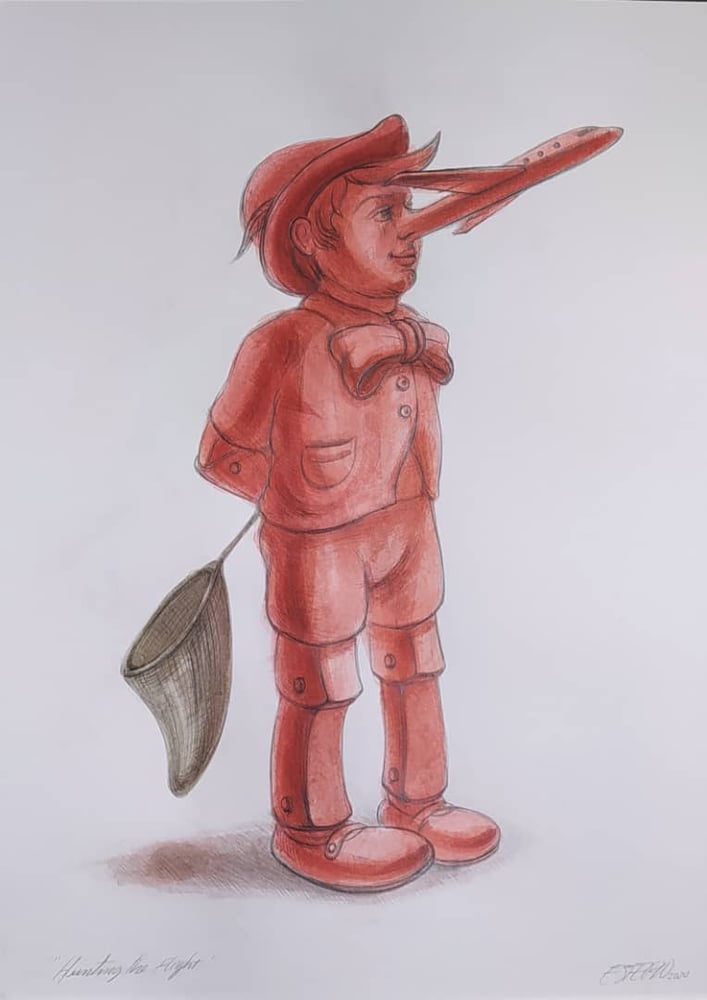 27.5 x 19.5 inches | pencil and watercolor on paper
MORE FROM THIS ARTIST


PAY ONLY 10% TODAY WITH ART MONEY
10 payments. 10 months. No interest. Choose the option "pay with Art Money" and pay a 10% deposit. We will then contact you to set up payments.
More Information
ARTIST STATEMENT ON THE WORK
HUNTING THE FLIGHT is about self-censorship and the fear of speaking for fear of being censored. These preventative actions limit ones ability to fly as well as limit other's ability. To have to lie in order to look good or to not risk conflict or discrepancy is a loosing game - white lies becoming ruthless (dangerous) for the sake of convenience.
ABOUT ESTERIO SEGURA
Living and working in Havana, Cuba, Segura's work forms part of the permanent collections of the MOMA in New York, the MOLAA in Los Angeles and the Latin American Art Museum in England. Segura works comfortably in nearly every medium, creating drawings that then become large-scale sculpture that speak a kind of pop-art philosophy.
He exhibits around the world, in cities such as London, Paris, Berlin, Los Angeles, New York, Barcelona, and Beirut, most recently representing Cuba in the Venice Biennial. Christies named Esterio Segura one of Six Contemporary Cuban artists you need to know about.
SHIPPING
For International Shipping rates or special crating services, we will contact you after purchase for an estimate.